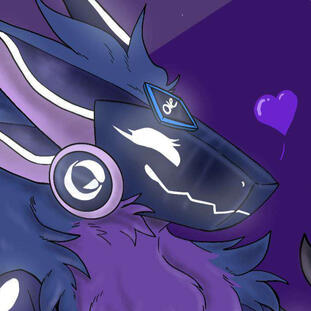 vite
IDM gay nb girl
she/her, they/them or xe/xem
gay
hai! im vite! this page will serve as a sort of introduction to everyone from my discord.i am an adult (18-∞), i am a shy enby shark girl owoim a HECKIGN furryi am into the IDM and Jungle genres, a lot! these are the artists that i listen to:
Squarepusher, Venetian Snares, Aphex Twin, Autechre and the one and only Bogdan Raczynski (he's my God sdhggdh)

me pan lesbian!! fdshhgsdffhmy gender is genderae (predominantly female, but it can shift towards nb)neurodivergent (diagnosed autism + undiagnosed ADD)i make music too, under the stage name "Nihilism". i use FL Studio and tracker software, particularly OpenMPT.